If you are unsure where to go next time to spend the end of the Christmas folk holidays – Shchedryi vechir (Generous evening), Old New Year (New Year's Eve in accordance with the Julian calendar) or Malanka, lay a course for Chernivtsi.
This year, the Bukovyna capital hosted the Malanka Fest for the ninth time.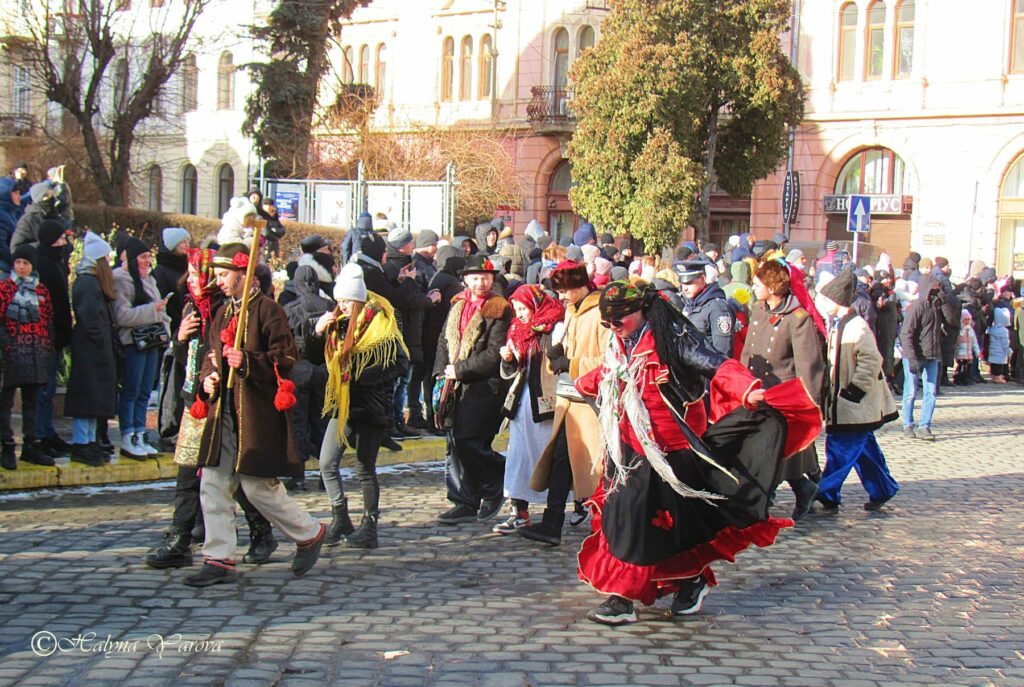 On January 14-15, more than three dozen bands from Bukovyna, Khmelnytskyi, Cherasy regions marched along the streets of Chernivtsi, singing Christmas carols, amusing with funny songs, dances, skits. Traditionally, Malankary from Romania also came to Malanka Fest. There were classic characters – Vasyl and Malanka, old man and old woman, gypsies, but also a lot of modern characters and "heroes".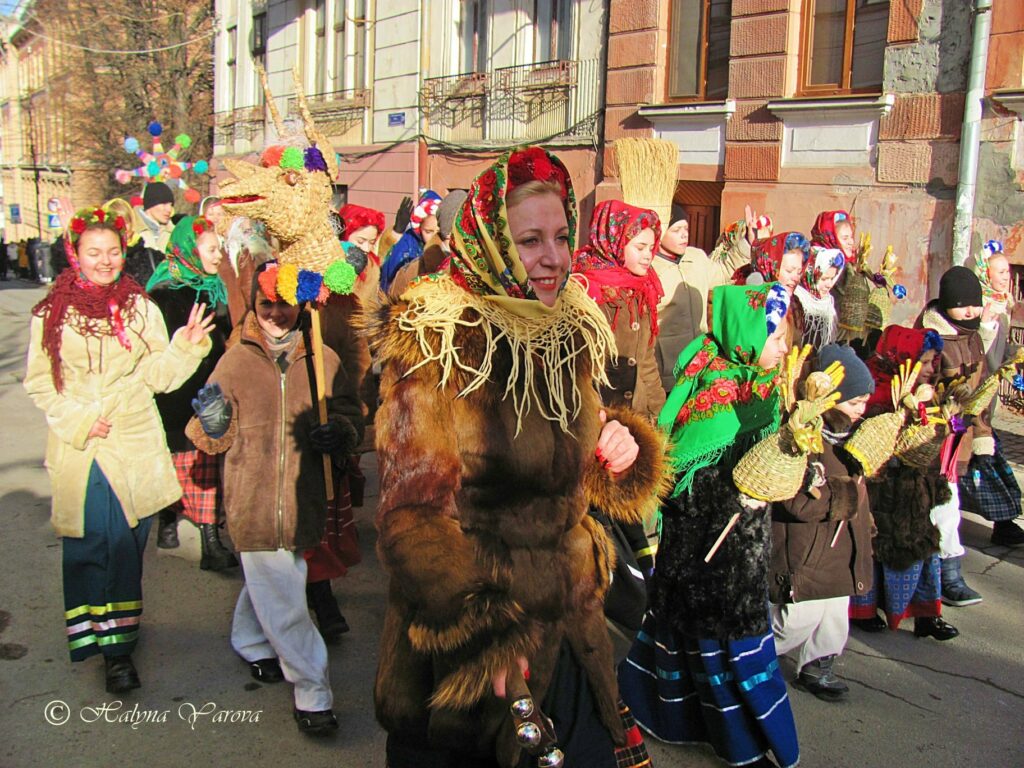 Among the structures that "floated" through the streets of Chernivtsi, spectators saw a ship with sailors, a giant tiger and a gipsy tent, and even a pig was roasted in one of the "huts on wheels". There was also a sign of the times – "mobile hospital".
"Leading Malanka" carnival in Bukovyna was marvelous. And we are grateful to Galyna YAROVA, associate professor of the Department of Methods of Teaching Ukrainian and Foreign Languages ​​and Literatures at the Institute of Philology of Taras Shevchenko Kyiv National University, who is a perfect photographer (whose photos repeatedly appear on the Svit pages), for the opportunity to see the Malanka Fest.
Svit newspaper, № 3 – 4, 2022