Today, many higher education institutions are thinking about how to withstand the economic crisis. The war has rocked the economy, and much effort will have to be made to stay afloat. One of the tools to earn money and at the same time ensure the development of the University is internationalization and international cooperation.
Universities that have been implementing internationalization practices for years, now have significant advantages. The International University of Finance is such an institution. We ask its Rector, Lyubov Smolyar – what resilience strategies does the University build today, what benefits do they give to students and professors?
– With the start of a full-scale war waged by Russia against Ukraine, many higher education institutions may face difficult times, as many high school graduates have left for Europe. How do you plan to conduct the admission campaign? What is the resilience strategy adopted by the International University of Finance? How do you plan to attract entrants, what benefits can be effective?
– The key word is the "resilience". Yes, we are "stormed", but we withstand the unavoidable strains and move forward.
The main components of the resilience of our University are strategic vision, competencies and leadership, which determines our development path, gives the opportunity to teach, research and create a sustainable future, as well as academic staff and institutional partnerships tested by more than one crisis.
We "equip" students with the latest knowledge and skills – we do this through the best curricula, innovative research, inclusive community and connection (in real time) with practice.
IUF implements a comprehensive system of training programs for bachelors, masters, doctors of philosophy, MBA programs; provides interdisciplinary knowledge and practical skills in management, international business, marketing, finance and Big Data analytics, artificial intelligence, blockchain, cloud computing and machine learning. It also helps to acquire competencies in the field of programming and digital business.
Every year, we update about 50 percent of our curricula in finance, business-analytics, economics, management, international business, and international economics.
Most of our bachelor's and master's programs are available for study anywhere in the world. You can study online! This is an absolute advantage (especially in times of war), and our students appreciate it.
We provide an opportunity for continuous professional development to all who seek to gain new knowledge and experience at any stage of life. We offer corporate intensive programs, brief courses, advanced training programs.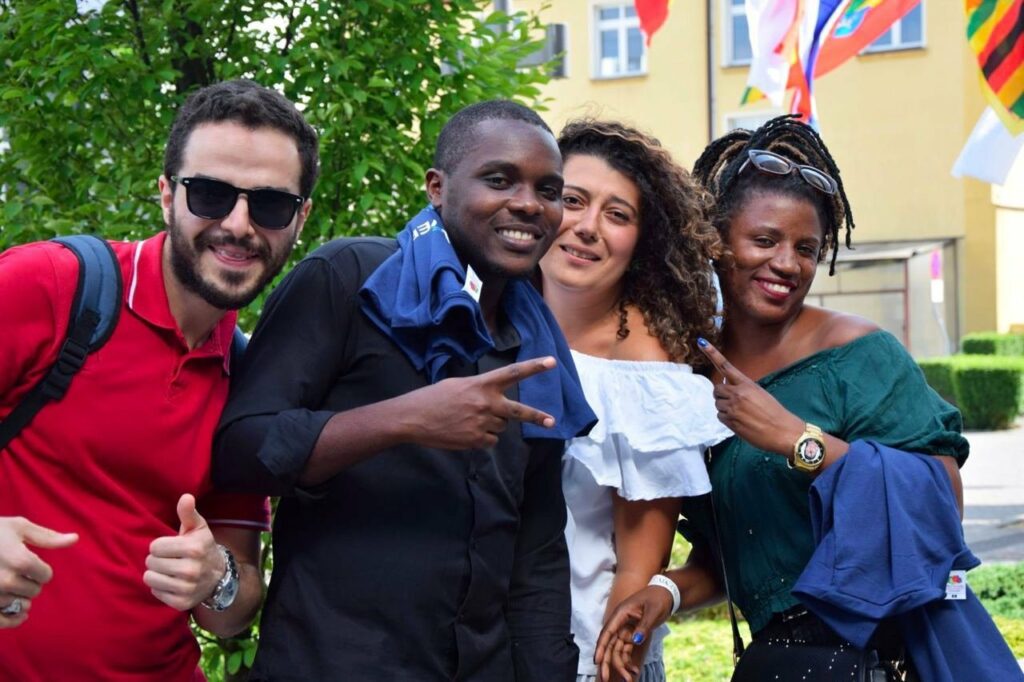 The University has created a dynamic ecosystem for interdisciplinary research, which includes an extensive global network, virtual facilities, specialized facilities and institutional partnerships.
Internationalization and international cooperation are our strong points, and I am confident that entrants from Ukraine and abroad will come to study at the IUF.
– How and where did the process of internationalization at the International University of Finance begin? What is it aimed at, and how does it help to train world level specialists in Ukraine?
– Internationalization is a priority for all European universities, which establish branches in different parts of the world, establish partnerships and student mobility, attract young people from other countries to study, and so on. Certainly, this is also our priority.
If you "look back" at the history of our University, you can see that we have always developed on the principles of internationalization. For us, internationalization is a means of improving the quality, excellence of education and research. "Global coverage" includes not only international activities (partnership, student mobility, creation of branches), but also internal systems, processes and organizational culture.
We involve the entire University community (teachers, students, trainees, graduates, staff, partners, the public) in the internationalization process.
In the IUF, internationalization is carried out in three strategic areas: development of international programs; international academic mobility; training of foreign students.
– What does the development of international programs look like in practice?
– It is best to explain by example. One of such programs is the "SAP – University Alliances" international program, within which the first in Ukraine SAP Academic Certification Center (SAP ACC) of the global multinational company SAP was established on the basis of the University.
The SAP Academic Certification Center provides students with the knowledge and skills to work with highly intelligent programs, embedded algorithms and procedures that describe the organization's business processes within specialized SAP modules with subsequent international certification; helps to improve the skills of employees of partner companies using the "Virtual International University of Finance" platform (open source corporate programs); invites TERP10 participants, students and graduates to practical courses and internships.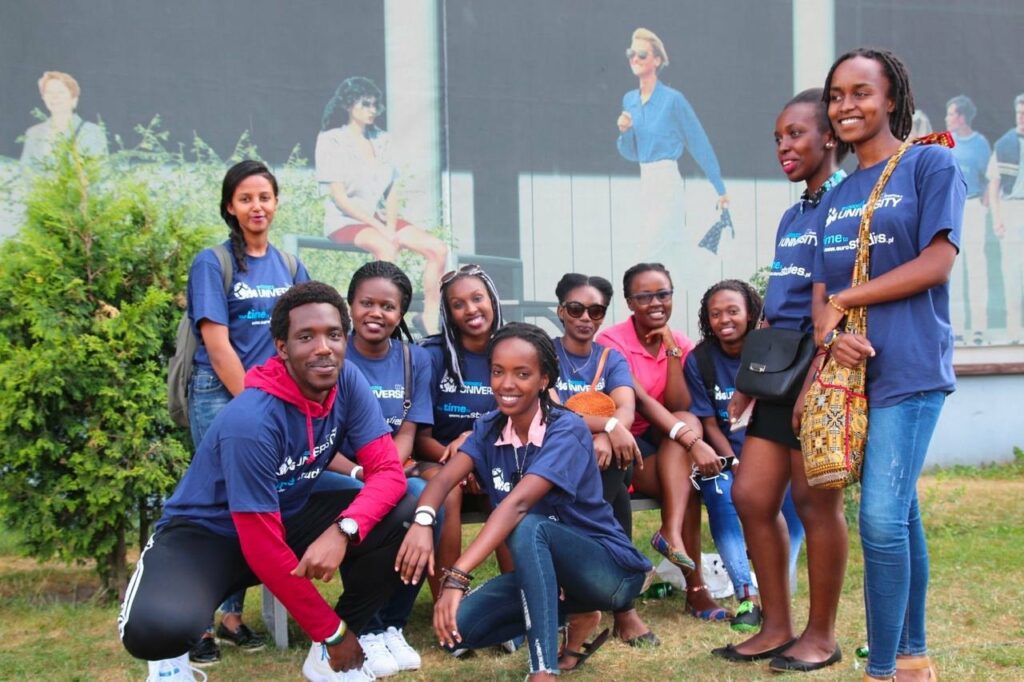 – How do you implement international academic mobility programs?
– We are convinced that the programs of international academic mobility of students and teachers of the University should meet the requirements of employers' companies. Their requirements are to have specialists who speak several languages, have international experience and a multicultural approach to problem solving.
Therefore, students participating in international exchanges have the opportunity to choose from more than ten courses in English, French and Polish at partner universities. Three educational programs in our portfolio are partially taught in English.
Studying in another country and getting to know different cultures gives students invaluable skills. They will definitely be needed by companies operating in Europe or globally.
– How many foreign students are at the University? Why is it important?
– More than 20 percent of students in all programs (bachelor, master, PhD) are from abroad. And this number is constantly increasing! This shows that our educational programs really have high quality.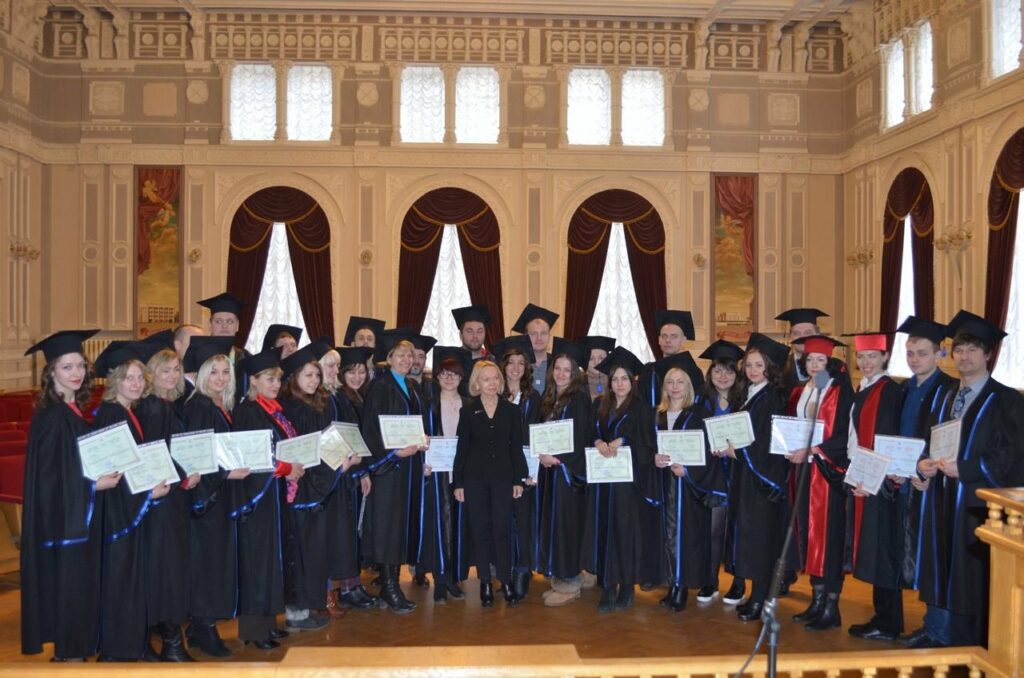 Most international students are attracted by the International Business Management program. And this is understandable, today it is impossible to close in the narrow economic space of one country. You need to know and be able to work at the global level.
For us, the presence of foreign students is an incentive to modernize the educational process at the University.
– What is the strategy of internationalization in IUF?
– Internationalization for our University is not just a desirable opportunity, it must be "institutional". In a changing, globally interconnected world, where knowledge, ideas and people are no longer limited by national borders; in order to remain competitive, you need to have access to resources and attract talented youth to the University. Moreover, it is needed to be adaptable to external challenges, have academic achievements.
Our internationalization strategy is in line with the mission and strategic vision of the University. Among other things, it involves the creation of appropriate structures, culture, participation of the University community, and the required level of investment, etc.
Among the goals of internationalization at the University let's mention the goal to "equip" students with knowledge and skills that give them the opportunity to work in any country in the world; increase the attractiveness of the University for the most talented students from Ukraine and other countries; expand the academic and scientific mobility of students and teachers; ensure the availability of courses for a wide range of foreign students; strengthen international research activities through the involvement of professors at the European level and the development of strategic partnerships, etc.
– Please tell us more about the network of partner universities. What are these universities? What benefits does this give students today?
– Our University cooperates with universities in France, Austria, Poland, Turkey, Latvia, Sweden, Switzerland and India. We develop educational mobility programs that functionate together with the Vienna University of Applied Sciences FHWien of WKW (Austria), University of Economics (Bydgoszcz, Poland). Scholars and students interact with colleagues from around the world, benefit from internships under The Linnaeus-Palme Exchange Program with the Royal Swedish Institute of Technology.
Teachers and students of the IUF successfully pass the competitive selection and receive grants for participation in the Polish "Torun Economic and Legal Summer Program", organized by the Faculty of Economics and Management, and the Faculty of Law and Management of Nicolaus Copernicus University (Torun, Poland). During the four-week summer internship, our students had the opportunity to join the annual research project "Implementation of the idea of ​​inclusive development in selected countries and regions". They conducted a series of case studies in the field of economic and social integration in the EU on completion of tasks by entities responsible for socio-economic integration in Poland and Ukraine.
In addition, the cooperation of scientists from our University and Nicolaus Copernicus University allowed us to launch empirical research related to socio-economic issues in Central and Eastern Europe, in particular, economic prosperity, competitiveness of economies and regions, functioning of markets and industries, institutional change.
It is interesting for students-practitioners to take e-learning courses "FSDF e-Campus Certification" in cooperation with the Frankfurt School of Finance and Management (Germany) and the opportunity to participate in the British Council project "Leadership Development Program of Ukrainian Universities".
Cooperation with scientific, cultural, economic and other centers in Ukraine and abroad helps to expand professional contacts, improve skills of intercultural and team work.
– IUF provides an opportunity for students to master part of the educational program abroad. Please tell us how is it organized.
– IUF together with the Le Mans University (France) implements joint educational master's programs "Two diplomas" in the specialties: "Management", "Finance, Banking and Insurance".
Joint master's degree programs with the prestigious French Le Mans University give IUF students a unique chance to study one year in France with integrated curricula, and receive two degrees. The purpose of the programs is to train highly specialized professionals, who have a broad international outlook, are able to manage international operations in companies around the world.
To participate in the program, students must be fluent in French. During the first year, the IUF provides students with the opportunity to deeply study French. Studying in France is free. IUF students only pay for dormitory accommodation and meals.
– Does the University (its teachers and students) have experience in participating in grant competitions and implementing grant projects?
– Yes of course! The IUF has significant experience in participating in grant activities, international and national projects. Among the most interesting are the TEMPUS "E-internationalization for joint learning" and "Support of innovation by improving the legal framework of higher education in Ukraine" international projects which were implemented together with Polish international partners (University of Economy in Bydgoszcz).
The University cooperates closely with Istanbul Arel University (Turkey) within the framework of project activities.
The International University of Finance in the framework of the Erasmus + KA 103 program has initiated a project in cooperation with Istanbul Arel University – "One Up on Bologna Process: Diploma Competency Supplement". The purpose of the project is to help strengthen the competency potential of teachers and students.
The second project was the Erasmus + KA2 project on cooperation for the exchange of innovations and best practices – "Promoting European integration through the implementation of best practices in public administration". The aim of the project was to deploy an interactive trans-European academic learning platform (CUEAP). For the first time, pan-European educational English-language digital content was created (video lectures, tests, as well as new learning materials adapted to new innovative approaches of public administration).
Participation in Erasmus + projects gives the opportunity to teachers of IUF and partner universities to expand their worldview, increase their qualification and level of competence, gain European best practices.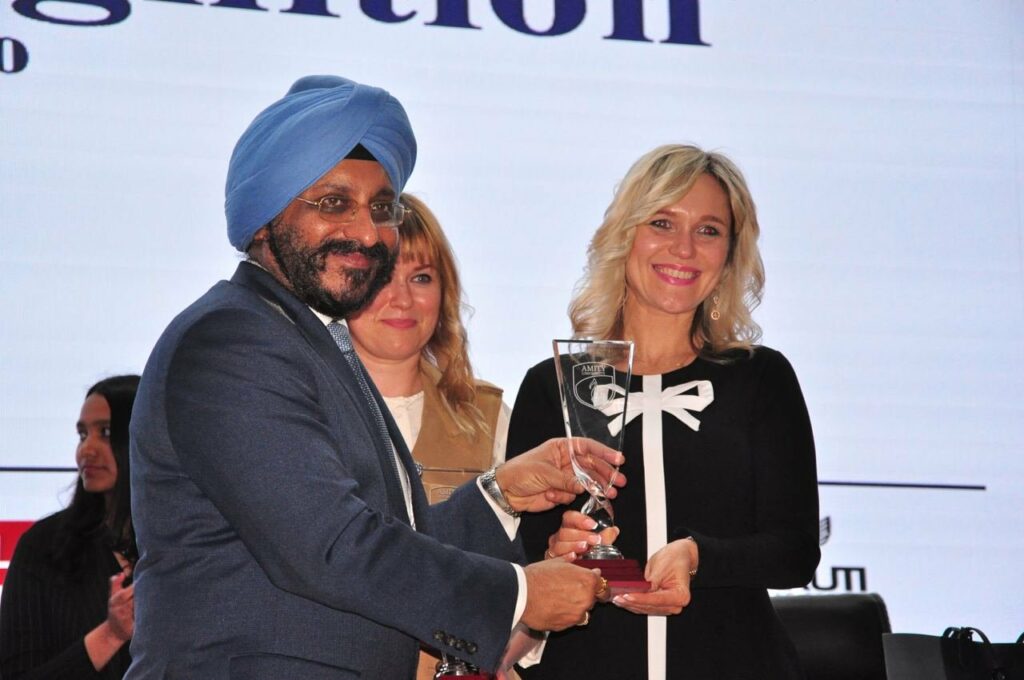 – Where do graduates of the International University of Finance work? What doors are open for them?
– There are many positions in which a graduate of IUF can achieve success and career development. This is a business operations manager, whose experience and knowledge are most useful when implementing a new work environment. This is the sales director who will clearly define how the company can best optimize sales and ensure collaboration with regional managers and communication with customers. These are CFOs and highly qualified financial analysts who ensure the financial stability of the organization and are responsible for financial planning, analysis, strategy development, budget management, risk assessment, profit forecasting, etc.
In general, graduates of the International University of Finance are respected financial experts who have critical and mathematical skills, are able to turn source data into useful assets of business-analytics and find solutions to complex business problems in the digital age.
Prepared by Svitlana GALATA